Palliative care
Providing relief from pain and symptoms at any stage of a serious illness.
CommonSpirit Health at Home provides specialized Palliative Care to those diagnosed with a serious illness. Designed to provide relief from symptoms, pain and stress, our approach to Palliative Care improves the quality of life of patients, and their families, facing life-threatening illness. 
Our clinical team of experts help manage systems, provide education and coordinate care in partnership with primary care physicians to design a care plan, based on individual needs and goals.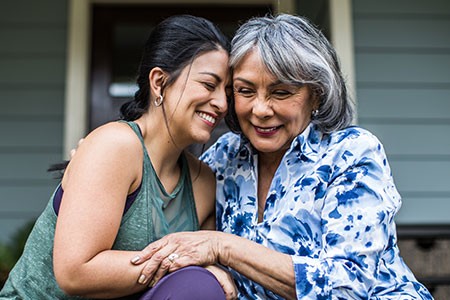 Delivering care with humankindness
Palliative Care, provided in the home, can reduce the strain on patients and their families while managing symptoms so you feel better, while your care team focuses on treating your illness. Our goal is to provide the right care, at the right time, wherever you call home. 
Our care teams treat people living with cancer, cardiac diseases, chronic lung disease, AIDS, Alzheimer's, multiple sclerosis, Parkinson's, amyotrophic lateral sclerosis, and many other serious, complex, and chronic illnesses.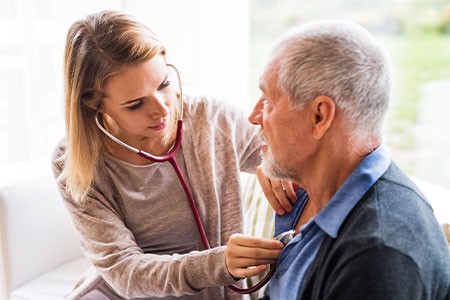 Benefits of palliative care
The benefits of Palliative Care include a plan of care based on individualized goals, education around illness and treatment options and coordinated care from a specialized health care team focused on pain relief through medication and holistic care. 
Patients do not need to be at the end of their life to receive Palliative Care at home. Similar to Hospice Care, starting care in the early stages of disease progression can be beneficial to support the social and emotional needs of patients and their family members. 
Fewer hospitalizations in addition to improved quality of life and independence allows patients and family to focus on time with their loved ones.