Our services reach thousands of people every day.  From our humble beginnings in 1976 servicing one mid-western state, we have grown, caring for patients throughout the United States.  Although our footprint is large, it is our mission to treat each patient and the community they live in as we would our own family.  
Our history 
CommonSpirit Health at Home was founded in Cincinnati, OH in 1976 as a home health care and staffing agency, American Nursing Care (ANC).  In 1984, the organization was purchased by Bethesda Hospital, and added another service line supporting medical transportation. As the organization grew, home infusion, pharmacy and home medical equipment services were added in 1986 to meet the expanding needs of our home care patients.
In 1999, Consolidated Health Services was formed as an umbrella organization to unite each unique service line under one entity and manage such functions as Human Resources, Information Technology, Finance, Revenue Cycle, and Payroll.  
These growing partnerships led the way to collaborating with local health care systems in a variety of our markets, expanding each of our service lines beyond their original scope. Our commitment to providing excellent care and our ability to collaborate with local health care systems provided the opportunity for us to expand each of our service lines in existing markets and create new partnerships in communities across the country.
In 2010, Consolidated Health Services was purchased by Catholic Health Initiatives to serve as CHI's national home health provider; CHI Health at Home.  As Catholic Health Initiatives home-based services provider, CHI Health at Home partnered with local hospital systems across all of CHI's enterprises to operate its home health services. 
Formed in 2019 through the alignment of Catholic Health Initiatives (CHI) and Dignity Health, CommonSpirit Health is one of the largest nonprofit health systems in the U.S., with more than 1,000 care sites in 21 states coast to coast, serving 20 million patients in big cities and small towns across America. We have a strong legacy of caring for the underserved, and our mission compels us to advance social justice for all. Today, CommonSpirit Health is supported by 150,000 health care professionals across the country, with 25,000 physicians and more than 40,000 nurses who strive to continue that mission.
In early 2020, CHI Health at Home transitioned to CommonSpirit Health at Home to align its name with the ministry and become a champion for the common good.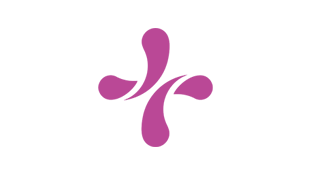 The CommonSpirit name was inspired by scripture: "Now to each one the manifestation of the Spirit is given for the common good" 1 Corinthians 12:7 (NIV)
Our network of care
Our commitment to serve the common good is delivered through the dedicated work of employees, volunteers, clinical and office staff; delivering  quality and compassionate care and services across 84 U.S. locations.
Find a provider